Valse vrienden? (I)
Ton Naaijkens

Om aan te nemen dat er zoiets vreemds bestaat als falsche Freunde moet je aannemen dat er ook onvalse vrienden bestaan. Dat zou best kunnen, maar mijn idee is eerder dat over zo'n beetje alle handelingen die 'vertalen' genoemd kunnen worden, een zweem van valsheid of zelfs vervalsing hangt.
Anderzijds zoekt een vertaling ook het origineel op en probeert er vriendschap mee te sluiten, ook op het vlak van het afzonderlijke woord.
Er zijn diverse dienovereenkomstige metaforen voor de verhouding tussen vertaling en origineel gebruikt, daaronder: Siamees tweelingschap en een aantal vormen van gemeenschap, ook in seksuele zin. Ik kan mezelf citeren toen ik het in mei 1986 [sic] had over 'genotvolle omgang', als volgt: 'De genotvolle omgang met de vreemde tekst, dat vreemde lichaam, is niet zozeer dienend en verre van onschuldig. De verleide in kwestie bedient niet alleen de verleider op zijn wenken, hij komt ook zelf aan zijn trekken.'1
Ook Piet Gerbandy heeft in dezelfde geest geschreven: 'De vertaler dient ervoor te zorgen dat de tekst in de doeltaal zijn rol zo perfect speelt dat de lezer niet in de gaten heeft, of op zijn minst gedurende de daad van het lezen vergeet, dat hij met een stand-in te maken heeft. De vertaling is een gewiekste verleidster, een innemende actrice, door wie je je graag laat beetnemen.'2 Ik concludeer tegelijk – als ik onze standpunten vergelijk – dat het onduidelijk is wie nou wie verleidt. Valse vriendschap is een intrigerend concept.
Traditionele metaforen voor vertalingen als belles infidèles en vertalers als verraders breng ik nu in herinnering – om de zaak om te draaien, niet meer denkend vanuit het origineel en zijn onomstreden heiligheid, maar vanuit de superioriteit van de vertaling en het vertalen zelf. Een vertaler mag doen wat hem goeddunkt, zeker in de poëzie; hij moet trouw aan zichzelf zijn – maar wel oppassen en gevoelig zijn voor contact, aanrakingen, verbindingen, raakpunten.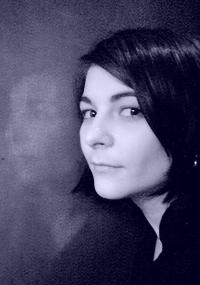 Uljana Wolf
In 2009 verscheen een dichtbundel getiteld falsche freunde. In het tijdschrift Terras heeft Annelie David vertalingen gepubliceerd van dit werk van Uljana Wolf. In de bundel staat een cyclus die falsche freunde heet, bestaande uit 26 teksten, elk voor één letter van het alfabet. Het motto bij die cyclus luidt 'op het moment van vertaling is er een synaps' – is er contact, zijn er raakpunten tussen talen, lopen de teksten in elkaar over.
Het gaat bij Uljana Wolf om 'ontmoetingen' – weer zo'n metafoor – tussen het Engels en het Duits. Als voorbeeld het gedicht van de i, waar het Engelse woord voor eiland samenvalt met de Duitse naam voor IJsland, dat ook weer vertaald kan worden in iceland, ijslandschap en vervolgens kan uitvloeien in instance en het Duitse woord voor een egeltje.
for instance island: i say geysers, you say eyes.
Het egeltje, de Igel, verandert evenzo makkelijk in een adelaar:
in letzter instanz kommt ein eagle geflogen und stiehlt uns, irgendwie unverfroren, die show.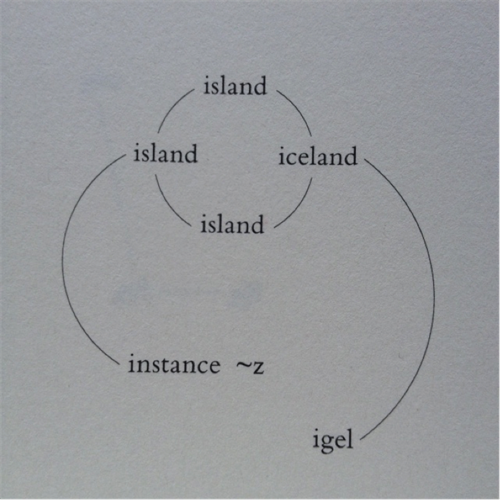 Er wordt gespeeld bij Uljana Wolf, gewoordspeeld; de valse vrienden worden geliefkoosd.
'In het spel met woorden die in twee talen orthografisch of fonetisch op elkaar lijken,' – ik citeer de flaptekst, ook voor het gemak van deze standaarddefinitie van falsche Freunde – 'ontwikkelt de schrijfster een pleidooi voor de irritaties van het vertalen in het wereldwijde Nu, het tijdperk van het "generalised dubbing".'
Een mooie bundel, deze 'DICHTionary', opgezet als een woordenboek voor falsche freunde, maar tegelijk meer als het waar is dat we in het tijdperk van de valse vrienden leven, van talen die door elkaar lopen, van woorden die het niet meer zo nauw nemen met de grenzen tussen talen. De hele wereld doet aan talig overspel intussen, en we willen vooral vrijen met het Engels ('we gaan ervoor', chillen, relaxed, never nooit niet).
Interferentie is overal. De noodzaak tot vertalen komt voort uit de scheve verhouding tussen talen. Daar kun je ook leuk mee doen. Er zijn talloze zegswijzen die bij een 'valse' vertaling humor opleveren, zij het ook onbegrip. 'Never nooit niet' in het Thai zou naar verluidt luiden: 'op een zekere middag in je volgende reïncarnatie'. 'When pigs fly' zeg je in het Engels en 'quand les poules auront des dents' in het Frans – in het Russisch is het blijkbaar iets spectaculairs als 'wanneer een kreeft boven op een berg aan het fluiten is'.
In die zin is alles vals en zijn falsche Freunde als afzonderlijk fenomeen tamelijk inzichtelijk – er staan hele lijsten op het net met bijvoorbeeld '653' woorden Duits/Nederlands – maar het interessante is dat het niet gaat om 'de vertaalmoeilijkheid' of 'hét vertaalprobleem'. Je moet er gewoon niet intrappen dat het Duitse 'deftig' iets anders betekent dan hetzelfde woord in het Nederlands. En het is in bepaalde omstandigheden best nuttig om te weten dat het Roemeense woord 'prost' betekent dat je iemand uitmaakt voor gek: Prost! – en dan: Bam.
(wordt vervolgd)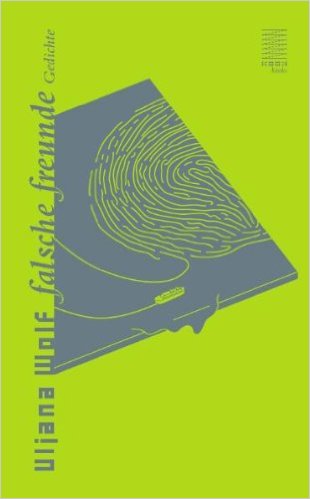 Noten
1 In Het wonder van Babylon, een promotiekrant van Meulenhoff over 'vertalers in de literatuur'(mei 1986, p. 2).
2 'Het lichaam van de tekst. De vertaling als verleidster', Filter, 16:4, p. 3–9.