In Memoriam: Martine Bijl (1948–2019)
Lodewijk Busscher

Vorige week donderdag overleed Martine Bijl. Omroep MAX brengt vanavond een eerbetoon aan 'de zangeres, presentatrice, actrice en tv-persoonlijkheid'. Vriend en collega André van Duin omschreef haar maandagavond bij M anders: 'Ze was een taalvrouwtje'. Daarom hierbij een hommage aan dat taalvrouwtje: Martine Bijl als taalvirtuoos, kinderboekenschrijfster, theatermaakster, vertaalster.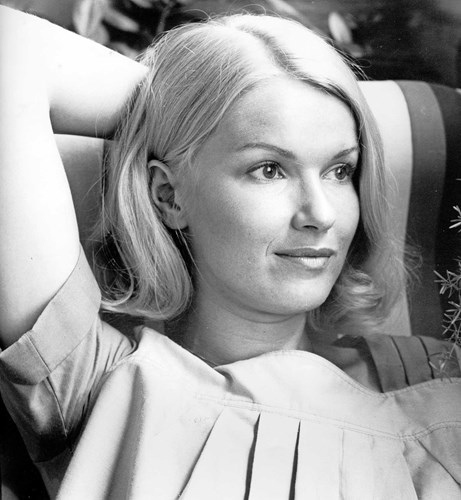 Mijn eerste kennismaking met haar werk was Het zonnetje in huis, waarin ze een van de hoofdrollen speelde naast vader en zoon Kraaijkamp – toch niet de minsten om je mee te moeten meten. Pas vele jaren later toen ik met mijn scriptieonderzoek bezig was, ontdekte ik dat zij ook verantwoordelijk was voor de vertaling en bewerking van het scenario, zoals ze later ook deed voor de successerie Kees en Co. Ze heeft cd's gemaakt als Liedjes uit de tijd van Ot en Sien (1967) en Elfje Twaalfje (1969), waarvan later ook verschillende kinderboeken uitkwamen. Als zangeres schreef ze haar eigen teksten, en samen met Anton Pieck maakte ze het boek Sprookjes van de Efteling (1974). Het is die veelzijdigheid die haar zo uniek maakt. Als actrice, als presentatrice van Heel Holland Bakt, als gezicht van de reclamespotjes van Hak, er zat altijd nog een laag onder, haar vernuft en creativiteit.
De hemel van het ledikant
Blinkt prachtig blauw door 't lover
De heesters slingeren om de rand
De bloesem hangt erover
Het koeltje fluistert met de vliet
De dartele vlinders spelen
De nachtegalen kwelen
Is het niet een lieflijk wiegelied?
(Uit: 'Middagslaapje', van de plaat Liedjes uit de tijd van Ot en Sien (1967).
'Op zeker moment in mijn leven ben ik musicals gaan vertalen. Het was een van mijn betere carrièremoves, want ik vind niks leuker dan thuis aan een tekstje prutsen, met al mijn luxe-voorzieningen om me heen' (Bijl in Hindergroen, 2016). Met kenmerkende bescheidenheid – aan een tekstje prutsen – spreekt ze over haar werk als vertaler. Ze heeft vervolgens in korte tijd aan behoorlijk wat tekstjes geprutst, tussen 2000 en 2014 vertaalde Bijl maar liefst vijftien titels. Zelf op de planken staan had ze ook gedaan. Tussen 1983 en 1990 toerde ze viermaal door de Nederlandse theaters met haar liedjesprogramma's. Ze werd echter altijd geplaagd door plankenkoorts. In haar jonge jaren wisselde ze zelfs van management doordat haar beloofd werd dat ze dan minder zou hoeven optreden. Op deze manier kon ze bezig blijven met tekst, muziek en theater, zonder in de spotlights te hoeven staan.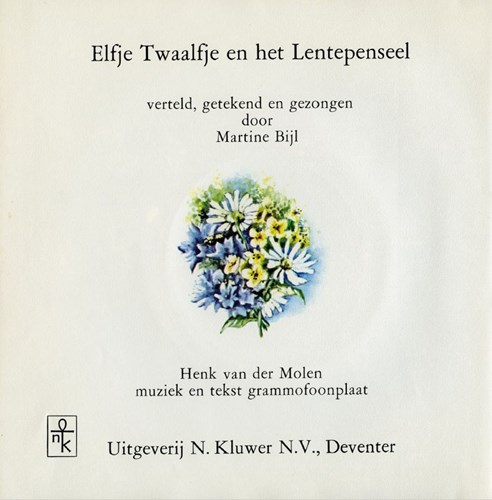 Bijl excelleerde in zo veel verschillende media, omdat haar talent lag bij datgene wat al die media verbindt: de taal. Wat haar een bijzonder goede vertaalster maakte was het feit dat de brontekst of de auteur voor haar niet heilig waren, ondanks het feit dat ze werk van behoorlijk imposante namen heeft mogen vertalen. Ik noem Phil Collins, Elton John en Queen. Haar eigenwijze manier van vertalen is een zegen, maar zeer gedurfd in een branche waarin vertalingen woord voor woord moeten worden terugvertaald ter controle door de oorspronkelijke producent. Als schrijfster en zangeres had ze niet alleen een feilloos taalgevoel, maar ze wist ook welke klanken waar te plaatsen. Bijl was slim genoeg om Elton John's 'Circle of Life' niet te vertalen met cirkel of kringloop. Semantisch misschien correcte vertalingen, maar niet een pakkend refrein voor het openingsnummer van een show. Om nog maar te zwijgen van de onwenselijke i-klank op de hoge noot. Het woord kringloop plaatst ze op een ander moment in het lied, en de Nederlandse titel luidt 'Alles ademt en leeft'.
De vrijheid die ze nam bij het vertalen leverde ook wel eens commentaar op. In het script van de Leeuwenkoning wordt er op gegeven moment gerept van een HEMA-douchegordijn. Deze grap naturaliseert zo sterk dat het een opvallende stijlbreuk is met het volledig in Afrika gesitueerde stuk. Bijl was zich maar al te bewust van wat ze noemde het 'korset van ritme, klemtoon, rijm en binnenrijm', maar was zeker niet bang om haar eigen stempel te drukken op de sfeer van het script. 'De mentaliteit, de sentimentaliteit en het gevoel voor humor van de Nederlander zijn anders dan die van bijvoorbeeld de Amerikaan. (Nog wel, we gaan steeds meer op ze lijken, helaas)' (2016: 86-87).
Ze begreep de muziek in haar woorden, en haar woorden in de muziek. Een passage uit Andrew Lloyd Webbers Joseph and the amazing technicolor dreamcoat (teksten van Tim Rice):
I closed my eyes, drew back the curtain
To see for certain, what I thought I knew
Far away, someone was weeping,
But the world was sleeping
Any dream will do.
Hierover zei ze in een interview in Trouw (Van Geelen, 2009):
Ik weet zeker dat hij deze tekst ook niet kan uitleggen. Het klinkt gewoon lekker. Het komt over alsof er een hele intellectuele zoektocht is geweest die er helemaal niet was. Ik heb uiteindelijk gedaan wat hij heeft gedaan, een 'dichterlijke vrijhedentekstje' met veel dikdoenerij.
'Laat je droom bestaan', is een van Bijls vondsten die inmiddels gevleugelde slagzinnen zijn geworden in musicalminnend Nederland.
Driemaal werd Bijl bekroond met een musicalaward voor haar vertalingen: in 2002 voor Aïda (Elton John & Tim Rice), in 2011 voor La Cage aux Folles (Harvey Fierstein & Jerry Herman) die ze vertaalde samen met John van Eerd, en in 2015 voor Billy Elliot (John & Lee Hall).
In 2015 werd ze getroffen door een hersenbloeding. Deze gebeurtenis en haar revalidatieproces daarna deelde ze openhartig met haar lezers, eerst in voor- en nawoord bij haar gebundelde columns Hindergroen (2016), en later in Rinkeldekink (2018). Martine Bijl is 71 jaar oud geworden; haar werk ademt en leeft, nog elke avond.
Lodewijk Busscher (1994) is alumnus van de master Literair Vertalen. Voor zijn masterthesis onderzocht hij de vertaalgeschiedenis van de musical in Nederland. Momenteel is hij werkzaam als muzikaal leider voor Stage Entertainment Nederland.
Reageren? info@tijdschrift-filter.nl.