Boontje komt om zijn loontje
Saskia Vandenbussche

Ongeveer een jaar geleden verruilde ik een loopbaan als vertaler en proeflezer in internationale bedrijven in Luxemburg voor een nieuwe uitdaging als onderzoeker aan de UCLouvain. Toen een collega aldaar me onlangs vroeg naar mijn ervaring als vertaler bij privébedrijven, was mijn spontane antwoord: 'amateuristisch!' Nu heb ik meestal niet de gewoonte om een blad voor de mond te nemen, maar deze onverbloemde reactie verbaasde me zelf een beetje. Toch was ze niet onterecht, zoals blijkt uit enkele voorbeelden uit mijn persoonlijke ervaring.
Bij mijn eerste werkgever, een Amerikaanse firma die ik 'Ovit' zal noemen, begon dit 'amateurisme' al bij het aanwervingsproces. Zo slaagde de HR-afdeling er maar niet in om een degelijke vacature voor vertalers uit te schrijven. In het jobaanbod voor een Nederlandstalige content editor luidde het namelijk dat het bedrijf op zoek was naar een persoon met 'mothertongue-level' in 'the Belgian language'. Nadat het Dutch team er fijntjes op had gewezen dat in België Frans, Duits en Nederlands gesproken wordt, en dat ze, als ze op zoek waren naar iemand met kennis van Zuid-Nederlands, er à la limite 'Dutch (preferably Flemish)' van konden maken, las de nieuwe versie als volgt: 'We are looking for a Belgian content editor with excellent Danish knowledge'. Behalve een volledig andere taal, is 'Danish' in dit geval een verhaspeling van 'Dutch' en 'Flemish'.
Een kleine taalverwarring was echter niet het enige probleem dat in de vacaturetekst opdook. Het tweede euvel schuilde namelijk in de formulering 'mother tongue level'. In veel bedrijven is de mythe dat een moedertaalspreker de perfecte vertaler is, nog springlevend. Zo werd een content editor aangeworven voor Duits die volledig aan de voorwaarden voldeed: Duits was zijn moedertaal. De moeder van de nieuwe rekruut sprak inderdaad Duits, maar daar hield zijn kennis van de taal dan ook op. Mijn nieuwe collega was geboren in Luxemburg, waar hij school had gelopen op de Engelse afdeling van de European School, om vervolgens in een wetenschappelijke richting af te studeren aan de universiteit van Dublin. Ik hoef er geen tekeningetje bij te maken dat de nieuwe collega, 'tot ieders verbazing', geen zin zonder fouten in het Duits kon produceren. Hoewel dit voorval het Ovit-management had doen inzien dat een taaltest als onderdeel van het selectieproces geen overbodige luxe was, waren de problemen daarmee nog niet van de baan. Wat heb je namelijk aan testen als degene die ze beoordeelt daar niet toe in staat is? Zo werd een 'Deutschtürkin' uit het departement boekhouden geplukt om de taaltest van een kandidaat-content editor voor Turks te beoordelen. Het heeft de dame in kwestie heel wat moeite gekost om uit te leggen dat haar familie al generaties lang in Duitsland leeft, dat ze Turks enkel twee weken per jaar op vakantie spreekt, dat ze de taal nooit heeft leren lezen en schrijven en dat ze dus bij god geen notie heeft van grammatica en spelling.
Tegenwoordig heeft het betreffende bedrijf geen problemen meer met verkeerd opgestelde vacatureteksten. Het schrijven van Nederlandse, Franse, Duitse, Engelse, Deense, Zweedse en Finse teksten werd uitbesteed aan een Oost-Europees bedrijf, dat alsnog te duur bleek, waarna de lokale medewerkers van een Indiase firma de taak voor hun rekening namen. Volgens mijn laatste informatie heeft het bedrijf bij gebrek aan tevreden klanten een tijdje geleden de deuren gesloten. Ik wil hier even de kanttekening maken dat voor dit 'amateurisme' geen individuen met de vinger gewezen kunnen worden. De aanwervingspolitiek van vertalers hangt immers af van de budgetten die eraan besteed worden. Het aandeel van het budget dat aan selectie en opleiding van vertalers gespendeerd wordt, hangt af van het belang van goede vertalingen voor het bedrijf in kwestie.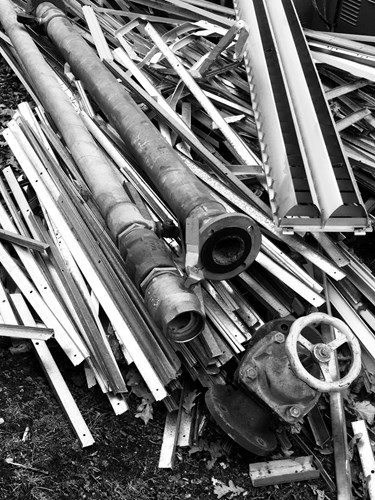 Voor mijn tweede werkgever bijvoorbeeld, waren correcte vertalingen een absolute noodzaak. Het bedrijf, laat ik het X&Y noemen, beschermt het intellectuele eigendom van onder andere klanten als Google, Goodyear en de Saudi Arabian Oil Company in de Europese Unie. Als een klant op een bepaald product in een bepaald land een patent heeft, en dat patent ook wil laten gelden in andere landen, moet het in sommige gevallen vertaald worden in de taal van dit nieuwe land. De concurrentie van het bedrijf dat het patent aanvraagt, kan de geldigheid ervan in het nieuwe land betwisten op basis van de vertaling en niet op basis van de tekst van het oorspronkelijke patent. Zo heeft een klant van X&Y ooit een patent verloren door een foute vertaling: een Nederlands bedrijf wou hun patent op de specifieke verwerking van schroot laten gelden in het Verenigd Koninkrijk. 'Schroot', metaalafval of oud ijzer, was in de Engelse vertaling echter 'scrap' geworden, een begrip dat veel ruimer is dan 'schroot': 'things that are not wanted or cannot be used for their original purpose, but which have some value for the material they are made of'. In deze definitie van de Oxford Dictionary wordt geen gewag gemaakt van 'metaal'. De vertaler had 'schroot' dus moeten vertalen met het specifiekere 'scrap metal'. De gevolgen voor X&Y waren niet min: hun geloofwaardigheid kreeg een flinke knauw, ze verloren een klant en daarmee dus ook een aanzienlijke smak geld. Sindsdien laten ze vertalingen niet meer over aan 'amateurs': ze werven nu vertalers aan die een vertaalopleiding hebben genoten én, belangrijk!; betalen die een eerlijk loon.
Omwille van het smeer likt de kat de kandeleer!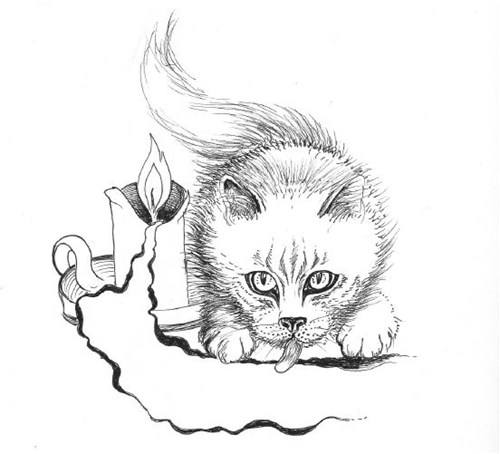 Saskia Vandenbussche studeerde toegepaste taalkunde en vertalen aan de UGent. Ze werkte acht jaar lang als vertaler, copywriter en proeflezer in internationale firma's in Luxemburg. Sinds maart 2020 doet ze onderzoek naar heterolinguisme in de hedendaagse Nederlandstalige literatuur aan de UCLouvain.
Reageren? info@tijdschrift-filter.nl.