Niet-Encyclopedisch
Jan Gielkens

Ik zocht informatie over een collega-vertaler die ook romans schrijft, en ik vermoedde dat ik die informatie wel in een Wikipedia-lemma over hem zou vinden. Maar zo'n lemma was er niet. Wat ik wel vond in de krochten van de internet-encyclopedie was een discussie over een aan deze dichter-vertaler gewijd lemma dat ooit had bestaan, maar dat door een Wikipedia-moderator was verwijderd. Tegen zo'n verwijdering kun je bezwaar maken, en dat gebeurde op een discussiepagina.
Uit de discussie (uit 2013 overigens) blijkt dat 'weinig opmaak, geen bronnen' de aanvankelijke reden is voor de verwijdering. Even later meldt zich iemand die tegen de verwijdering is. Hij of zij merkt op: 'Opmaak en bronnen toegevoegd. In overleg met auteur zelf.' Er komen nog meer tegenstemmen: 'Ook ik ben tegen verwijderen', schrijft iemand. 'Op Wikipedia zijn er nog niet veel pagina's van Nederlandstalige vertalers te vinden, dus de pagina is een meerwaarde op Wikipedia.' En iemand anders: 'Als beginnend vertaler vind ik het belangrijk dat "ons vak" ook op Wikipedia vertegenwoordigd is. Dat kan je enkel door echte mensen van het vak te beschrijven.' De in het verwijderde lemma beschrevene heeft, zo meldt een volgende persoon, 'enkele zeer belangrijke auteurs […] vertaald. Hij verdient het zeker om op Wikipedia te staan.'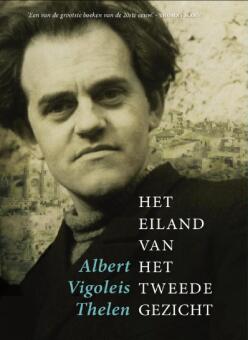 En dan komt er een weerwoord van iemand die zich 'Paul Brussel' noemt: 'ik begin wel sterk af te vragen [sic!] of al die anonieme tegenstemmers niet een en dezelfde persoon zijn'. Hij vindt dat 'stembeïnvloeding'. Voor verwijderen is ook 'Dqfn13': hij vindt de uitgeverij waar de romans van de schrijver-vertaler verschijnen te klein (het gaat nota bene om Augustus!) en bovendien vindt hij dit: 'Vertalen van werken is NE, omdat je het werk van een andere auteur alleen vertaalt en niet zelf schrijft.' Dat 'NE' is de Wikipedia-afkorting van 'niet-encyclopedisch', en dat staat voor: niet interessant, niet relevant. Ondanks een bezwaar van 'Ersatz59' – 'Ook literaire vertalers "schrijven hun teksten zelf". Niet voor niets behoren ze volgens de auteurswet tot de categorie "auteurs".' – is moderator 'Agora' onverbiddelijk: hij beslist dat het lemma er niet komt.
Onverschilligheid tegenover het fenomeen vertalen, dat kennen we natuurlijk, maar dit collectieve geval van vertalershaat bij deze Wikipedia-moderatoren is heel bijzonder. Zeker als je bedenkt dat er wel degelijk een categorie 'Nederlands vertaler' in de Wikipedia bestaat: het is een lijst van ruim 220 namen. Daar staan heel wat – maar veel te weinig – nu werkzame vertalers op, plus een hele hoop collega's uit het verleden, maar ook een aantal die ik zelfs met mijn allerliberaalste moderatorenhouding meteen voor verwijdering zou voordragen: J.J. Voskuil bijvoorbeeld, die een blauwe maandag vertaler bij de Europese Gemeenschap voor Kolen en Staal in Brussel was. Of Margriet de Moor, die nog nooit iets vertaalde; in het aan haar gewijde lemma komt het woord 'vertaler' of 'vertaling maar één keer voor: helemaal onderaan, bij de categorieën waarin ze volgens Wikipedia thuishoort. Maar de meeste personen in de lijst mogen natuurlijk blijven staan, zelfs van mij.
Dat door 'Dqfn13' genoemde negatieve argument van het niet-zelf schrijven en 'alleen maar' vertalen is overigens een leuke, als je met zo'n blik eens naar wat andere categorieën kijkt. De ruim 400 personen in de categorie 'Nederlandse dirigent' bijvoorbeeld, die toch ook niet zelf componeren en alleen maar wat met een stokje staan te zwaaien. Of de driehonderd napraters in de lijst 'Nederlandse stemacteur'. Of 'Nederlandse imitator'. Maar die laatste categorie ontbreekt vooralsnog, gebiedt de eerlijkheid mij te zeggen. Bij Wikipedia heerst dus, maar dat wisten we eigenlijk al, willekeur. Dat kan een troost zijn, maar het is ook wel jammer: het zou mooi zijn als wij vertalers allemaal een Wikipedia-lemma zouden krijgen. Met een kort lemmaatje ben ik persoonlijk al tevreden.
De schrijver-vertaler om wie het hierboven gaat is Wil Boesten, en die verdient vanzelfsprekend een lemma. Joseph Roth, Franz Kafka, Albert Vigoleis Thelen, Ernst Jünger – ik noem maar wat namen van auteurs die hij vertaalde. En de romans die hij schreef heten Spiltijd, Tot de regen komt en Grond. Die laatste is net verschenen, en het is een prachtig boek.