Gand, waar ligt dat?
Hoe taalwetenschappelijk jargon de juridische molen beter kan doen draaien
Isabelle Bambust

Enige tijd geleden begon ik rechtspraak te analyseren met het oog op de kwaliteit van mondelinge en schriftelijke vertalingen. Toen ik kennismaakte met de vertaalkwaliteitstheorie van Fields en zijn collega's1, ging er voor mij een wereld open. Fields & co. vertrekken van de algemene kwaliteitsapproaches uit het kwaliteitsmanagement en passen deze benaderingen toe op de vertaalindustrie.
Zo is er bijvoorbeeld de transcendent approach. Onder die benadering komt de vertaalkwaliteit op een natuurlijke wijze tot uiting door de deskundigheid van de vertaler: 'If the translator is an expert professional, then the target text will be excellent and its quality need not to be measured, even if such measurement were possible.'2 Een andere benadering is de product-based approach. Daarbij kijkt men naar het product, dus naar de vertaling zelf: de kwaliteit van de vertaling is verworven wanneer die bepaalde karakteristieken vertoont, bijvoorbeeld een vlotte leesbaarheid en een goede overeenkomst met de brontekst. De user-based approach richt zich dan weer op het feit dat de vertaling moet voldoen aan de behoeften van de eindgebruiker.
Fields' gevarieerde benaderingen stellen mij in staat bepaalde aspecten in de rechtspraak anders te gaan benoemen. En dat leidt tot nieuwe inzichten, die ik binnenkort in De Taalsector zal publiceren.3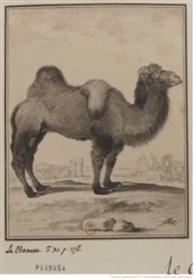 In de modus van kameel met twee bulten – een juridische bult en een vertaalwetenschappelijke bult – viel mijn oog op een 'oud' bericht (van begin 2015) op de Facebookpagina van GentVertaalt, waarin een vertaalster de volgende vraag stelt: 'Worden plaatsnamen (in dit geval Gent) vertaald in een juridisch document met verkoopsvoorwaarden? Tribunal compétent: si le vendeur est une société établie en Belgique: Gand.' De vertaalster voegt nog toe: 'De oorspronkelijke tekst was in het Nederlands en werd vertaald voor Frankrijk. Ik vertaal dat spontaan, alhoewel de officiële benaming natuurlijk wel Gent is. De juridische dienst had hier meer problemen mee. Volgens hen zijn er
altijd mensen die Gand niet zullen vinden in België.'
Gekweekt – of moet ik 'misvormd' schrijven? – door het Belgische taalgebeuren zou ik waar mogelijk eentaligheid naleven. Mijn restje 'eentaligheidstrauma' spruit voort uit de Belgische wet op het gebruik der talen in gerechtszaken. Volgens die wet moeten procesdocumenten eentalig worden opgemaakt. Vroeger heeft dit tot exorbitante beslissingen van lagere rechtspraak geleid, waarbij men niet terugdeinsde om bijvoorbeeld in een Franstalig document een vertaling van 'Portugiezenstraat' (gelegen in het Nederlandstalig taalgebied) te eisen. Dit terwijl 'Portugiezenstraat' de enige benaming van die straat is en er geen officiële Franse vertaling van bestaat. Een van de antwoorden op de Facebookpagina stelt het volgende voor: 'Ik vertaal het en zet de "officiële" (in dit geval Nederlandse) plaatsnaam tussen haakjes.' Maar daarmee doorbreek je natuurlijk de eentaligheid. 
Het Belgische Hof van Cassatie4 heeft ondertussen wel een milde stelling ingenomen ten aanzien van niet-vertaalde plaatsnamen: 'De enkele omstandigheid dat een akte een plaatsnaam in een andere taal dan deze van de rechtspleging bevat, tast de eentaligheid van de vermeldingen die nodig zijn voor de regelmatigheid ervan niet aan.'
Maar daarmee is niet alles gezegd, want zoals de juridische dienst (opdrachtgever van de vertaalster) al aangeeft: plaatsnamen hebben een bijzonder nut.
Inderdaad, wanneer in een Franse tekst het woord vache staat, zal de Franstalige gebruiker weten waarover het gaat, en zal hij zich een beeld bij het woord kunnen vormen zonder daarbij te moeten weten dat het in de brontekst als 'koe' staat vermeld. Met plaatsnamen ligt dat anders. Om Gand te kunnen vinden en om met dat woord te kunnen omgaan (bijvoorbeeld bij het verrichten van een betaling), is de plaatselijke Nederlandstalige benaming 'Gent' zeker nuttig. 
Bovendien liggen bepaalde officiële vertalingen van plaatsnamen helemaal niet voor de hand en zijn zij enkel bij ingewijden bekend. Daardoor is de gebruiker soms beter gediend met de plaatselijke benaming dan met de vertaalde benaming. Zo wonen mijn lieve schoonouders in het Nederlandstalige Vlaams-Brabantse Galmaarden. Publiekrechtelijk gezien is Galmaarden een eentalige gemeente, maar de plaatsnaam heeft wel een officiële Franse vertaling: Gammerages.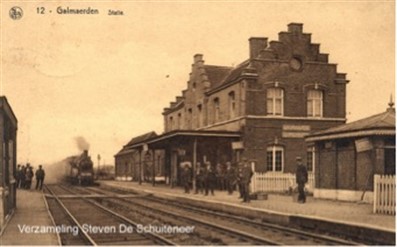 Galmaarden/Gammerages
Daarom is mijn voorstel het volgende. Ik blijf vasthouden aan de eentaligheid. Ik zou dus in de Franstalige tekst Gand voor 'Gent' vermelden. Vervolgens zou ik daarbij de volgende voetnoot plaatsen: 'Exonyme, ayant comme endonyme "Gent".' Een 'exoniem' – in het Frans exonyme – is de naam voor een aardrijkskundige plaats in een andere dan de plaatselijke taal. Een 'endoniem' – in het Frans endonyme – is de naam voor een aardrijkskundige plaats in de plaatselijke taal. 
Nog even tussen haakjes: in het tweetalige Brussel bestaan er dubbele plaatselijke officiële benamingen, bijvoorbeeld Oudergem (in het Nederlands) en Auderghem (in het Frans). Met andere woorden, er is een Nederlandstalig én een Franstalig endoniem. Daar kan men dus met een gerust hart van het ene naar het andere endoniem vertalen.
Aaaah, en zo leren zowel rechtsgeleerden als (ver)taalgeleerden nog eens iets bij…
Noten
1 P. Fields, D. Hague, G.S. Koby, A. Lommel en A. Melby. 2014. 'What is Quality? A Management Discipline and the Translation Industry Get Acquainted', in: Revista Tradumàtica: tecnologies de la traducció, p. 404-412.
2 Id., p. 408.
3 Zie de afleveringen van 'Een spannend feuilleton: de vertaalkwaliteit en de rechter', nog te verschijnen in De Taalsector. 
4 Zie Cass. 28 januari 2014, P.12.1826.N.
Isabelle Bambust (Isabelle.Bambust@UGent.be) is onderzoeker-assistent aan de rechtsfaculteit van de Universiteit Gent. Zij verricht onderzoek rond taal en recht.